Finance Strategy for small business & entrepreneurs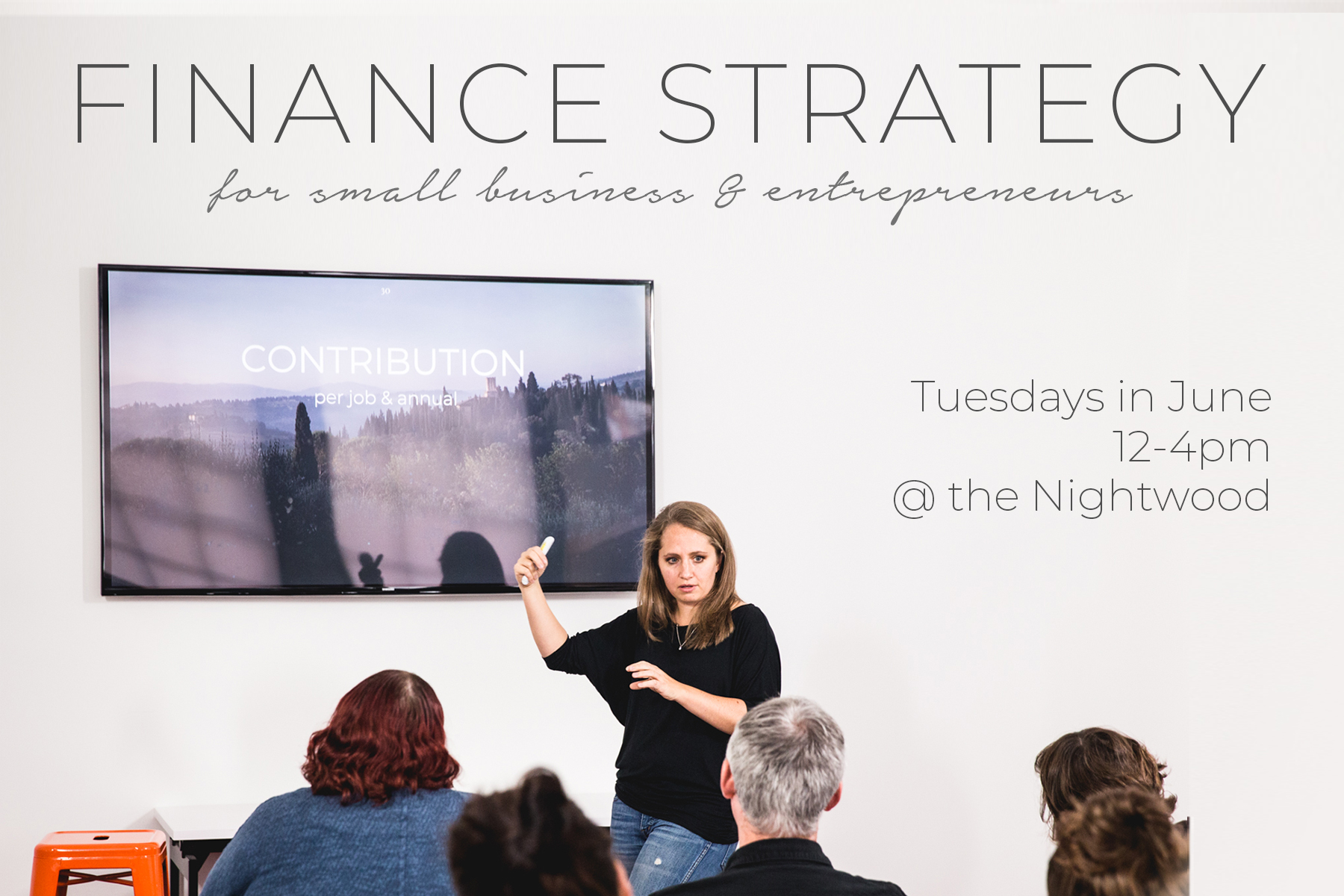 Finance Strategy for small business & entrepreneurs
Tuesdays in JUNE 2019
12pm - 4pm
The Nightwood (the parlour space)
2218 NE Broadway St. Portland, OR
$950
*refunds are not available for cancellation or no show, BUT tickets can be transferred by participant.
Weekly Overview:
June 4th - truly understanding and organizing expenses
June 11th - building offerings and pricing
June 18th - understanding breakevens and financial stability
June 25th - forecasting, creating real goals, and planning for growth

Overview:
The time, energy and effort that goes into guessing, is SO MUCH MORE than just doing.
This month-long workshop takes the guesswork out of business financial strategy. Each attendee will be able to lay the groundwork for their individual business; gaining a much deeper understanding of their own financial structure, opportunity, and limitations. Every business is different, but the numbers don't lie. Both pricing and profits are about understanding a business' unique target market and manipulating the numbers to make sure it will come out in the black.
Budgeting and financial strategy done well are not meant to be limiting
— it should work to EMPOWER —
to layout the pathway so your goals can be achieved.

Your Instructor:
After years of running her own photography business, Courtney decided to hit the books again and get her MBA. In 2016, while in grad school, she started Homeroom. Today, she consults with small businesses on marketing and financial strategies to promote growth and sustainability, in addition to speaking at various groups and industry conferences both locally and internationally. The focus that drives her education is about perfecting the foundation of a business so that the rest comes easy. …well, easier.