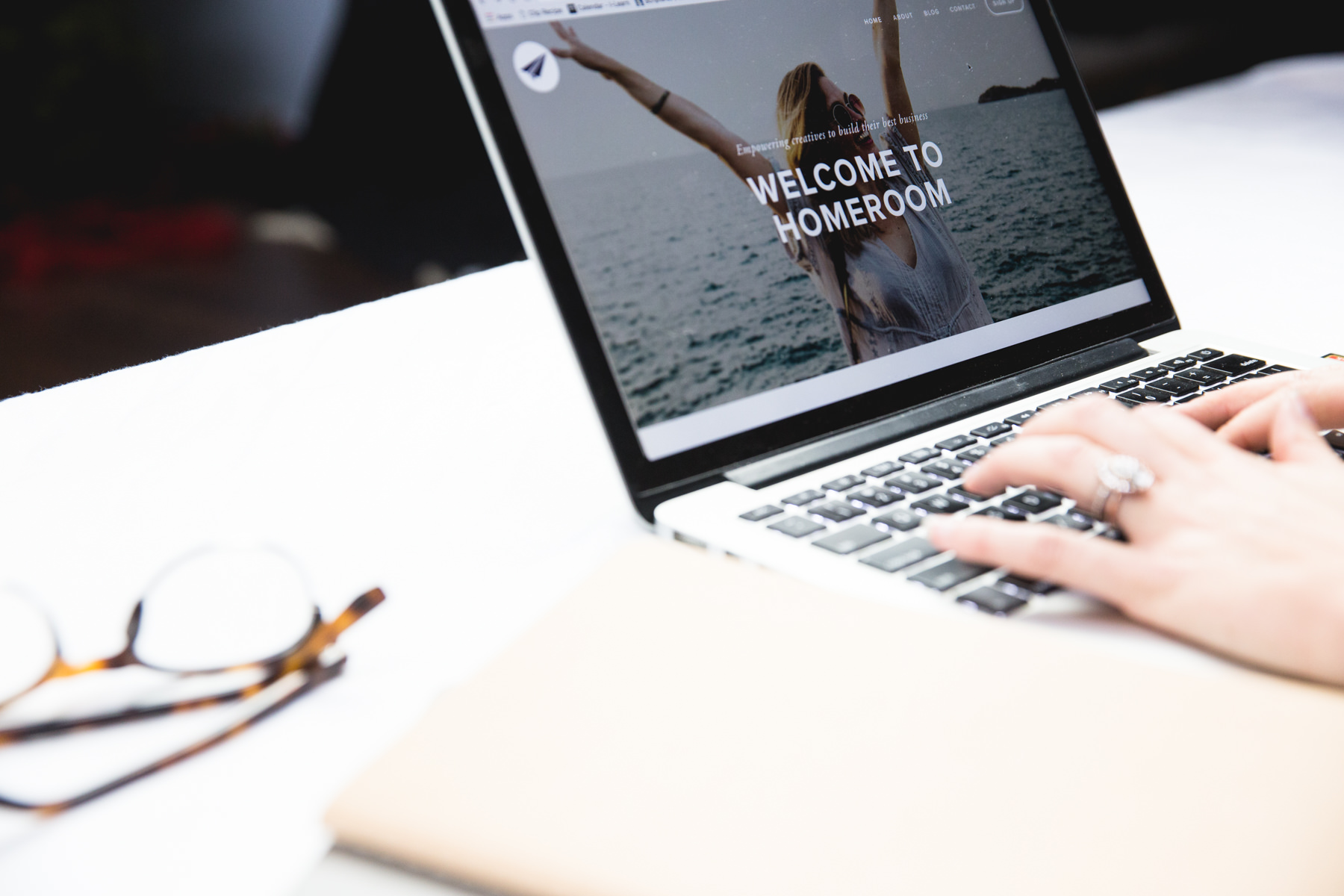 no more guessing, let's do this
Forget about lectures regarding social media ads.
This is a complete, comprehensive marketing strategy for creative businesses
IN THIS WORKSHOP YOU WILL WALK AWAY WITH A FULL MARKETING STRATEGY
FOR YOUR BUSINESS!
If you have website shame but aren't quite sure where to start, we have your back.
If you've ever signed up for events, bridal shows or ads to boost your business,
and have heard crickets as a result, we're here to help.
If you have no idea what a target market is, or how to identify yours, hurry and sign-up!
We got you.
As creatives, we're visual people. It seems like marketing should come easy, but the truth is, marketing is HARD.
We will help you bring in more clients that you love. This workshop is meant to focus your efforts on your target market, stay consistent with your branding and messaging, and create a marketing strategy that will keep those favorite clients coming back. There is nothing quite as sweet as continually working with your favorite clients over and over again.
Courtney is the co-leader/instructor for the Own Your Marketing workshop AND is the founder of Homeroom!
She started her own photography business in 2011, and like many of you, she worked really hard to be able to quit her day job and run her business full-time. Her passion for business came after working through many of the struggles small business owners face: taxes, marketing, pricing, organization ...the list could go on. She founded Homeroom while pursuing her MBA and seeing a gaping hole of business resources for creatives.
Courtney currently works as a business consultant for creative entrepreneurs. She co-created this marketing workshop in particular after working with dozens of creatives (mostly photographers) who struggled marketing and messaging their business.
Yup, two MBAs (and both are also photographers), one workshop.
Stephanie completed her MBA in 2016, and has been running her photography business since 2010. She also majored in photography in college, and has specialized in entrepreneurship businesses throughout her education. Sensing a pattern here? Stephanie is here to help creatives find the path that fits them and their business the best.
She still runs her photography business in Portland, OR, and is making her way into education and consulting for creatives. Homeroom brought Stephanie on for the Own Your Marketing workshops because she's crazy intuitive when it comes to branding and marketing plus has the business know-how to back it all up.
Gone are the days of throwing 100 darts and hoping one of them sticks. Stop wasting your hard earned dollars on ads that your ideal clients are never going to see. Marketing isn't meant to be a guessing game, and through this workshop, you'll be able to identify successful marketing avenues for your unique business.
We'll walk through some hard and fast marketing principles for any and all businesses. More importantly though, attendees will learn how to take those principles and implement your own marketing strategy.
Each day will be a series of lectures, excercises, and work sessions. Below is a list of topics that will be covered each day.
FIRST FULL DAY - Ideal Clients and Target Market
- Overview of market segmentation
- Identifying a target market
- Creating differentiation
- Business and marketing consistency
SECOND FULL DAY - Branding, Sales, and Experience
- Branding breakdown
- Exercising consistent voice
- Communicating value & educating your clients
- Creating your client's experience
THIRD FULL DAY - Implementing Your Marketing Strategy
- Q&A with experienced marketing professionals
- Overview of online marketing
- Smart promotions
- Review and strategize for the coming year
- Marketing presentations
All 2018 workshops will run M-F. Monday afternoon/evening will be check-in and some introductory material. Friday morning will be additional time for one-on-ones and check-out.
WHY DO YOU NEED TO KNOW THIS?
TARGET MARKET:
First thing's first, you need to know who you're targeting and why. Furthermore, this is the first step to figuring out how your ideal clients are going to find you. We've created content and exercises that will test your idea of who your current ideas of who is hiring you now, and how you're going to grow your business for future success.
CONSISTENCY:
If you're website doesn't match your target clients, and your target clients don't match your pricing, and your pricing doesn't match your deliverable, you're going to have problems. Throughout the workshop, our goal is to make everything that you're putting out into the world MATCH. Marketing is about telling a story, and through this workshop, you will learn how to tell your story to the world.
IMPLEMENTATION:
Unlike other workshops, Homeroom is all about ensuring that all attendees walk away not only with a complete strategy for their business, but also having taken the initial steps to making the new strategy a reality during the time you've spent with us. We're not going to give you unattainable ideals or gaining 60k followers on Instagram, we're going to help you create the most authentic marketing strategy for YOU and YOUR BUSINESS.
$3,200
In order to allow for and individualized experience, Homeroom workshops are capped at 15 attendees per workshop.
Each workshop will either be held at a kick-ass AirBnb rental, or a killer local resort. Lodging and most meal are included in the pricing. It's best to plan to fly in to the closest large airport, and either rent a car or share a ride to the workshop location.
Once you register for the course, you'll be sent more details about the wheres and whens. You'll also be added to a private FB group where you can find friends to share travel expenses, like car rentals or places to stay if you come in a day early or stay a day late.
Payment plans are available. If you decide you can't or don't want to pay in full, you can:
- pay half down now, and half on day one of the workshop
- pay 1/3 down now, and monthly installments for the next 6 months
PLUS, we have a referral program. If you refer a friend (who tells us that you referred them), you either get $50 in cold hard cash OR $150 towards your workshop fees. Have a bunch of creative friends who can benefit from this workshop? By referring them you could attend for FREE!
For this workshop, we recommend that you have been in business for at least 3 years. Because we build from past experience, it's important that you are familiar with past marketing tactics and where you see yourself in the future. If you are the gung-ho type, but in the early stages of your business, that's cool too. We'll send you some homework to complete prior to the workshop.
To register, you will be prompted to fill-out a short form. Another form will be e-mailed to all attendees prior to the start of the workshop.
Please e-mail with any questions: courtney@homeroompdx.com