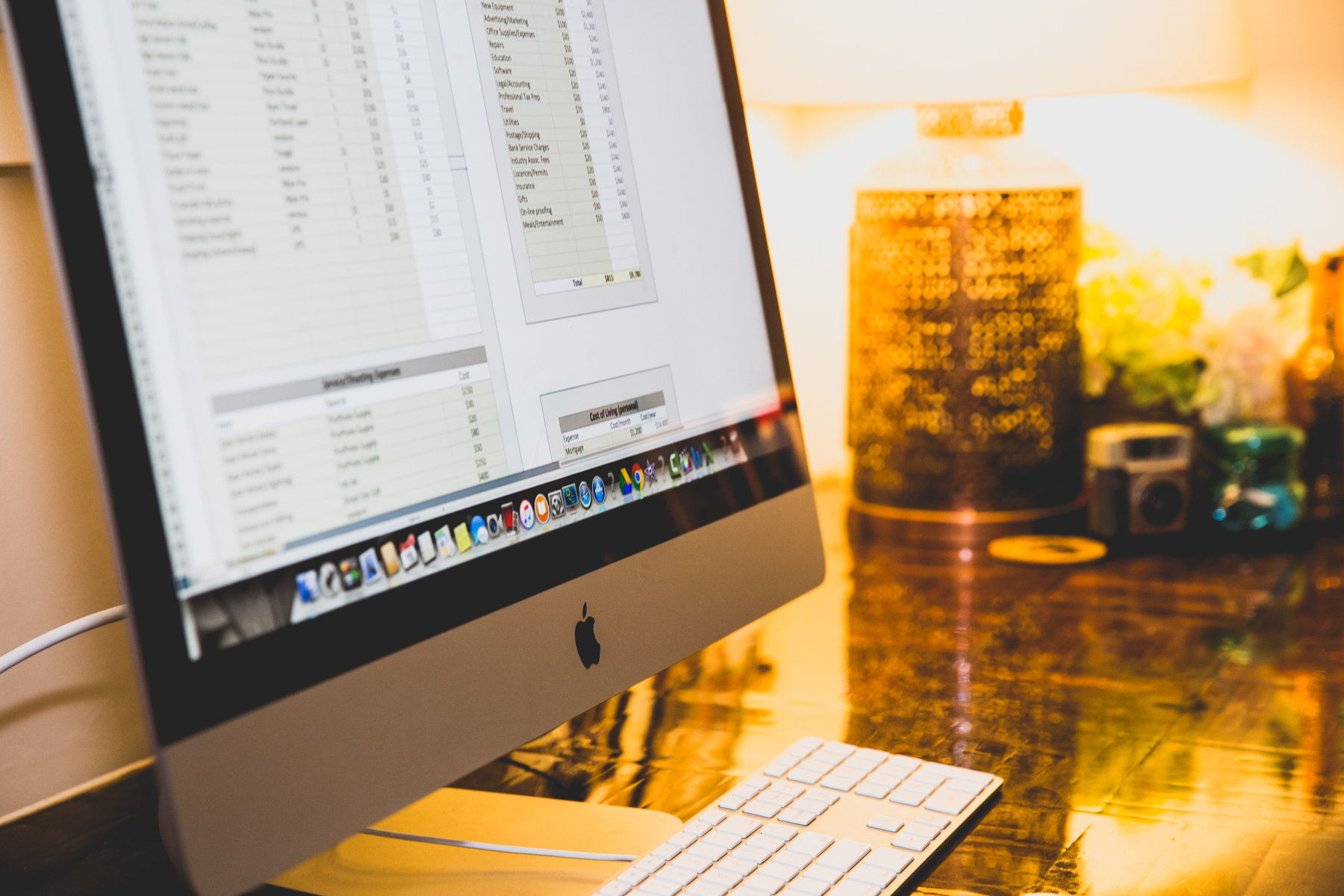 Streamline your BENJAMINS
it's time to find your value
This is the only
in-depth, hands-on, tailored pricing and financial breakdown
for creatives currently available
AND
...it's cheaper than paying for a financial advisor, plus we give you all the tools!
...it's less time and money than YEARS of trial and error!
...it's about the same as that new gear you've been eyeing, plus we'll show you how to build that gear into your annual budget so you can buy something new every year.
If you have been in business for 3+ years and still don't understand how to predict your own personal income, we've got your back.
We get it. Math sucks, and figuring out your business' finances is really effing hard. We're not here to make you feel guilty for paying back taxes the last 5 years. This workshop is a safe place to build your business $$ foundation from the ground up. We're here to EMPOWER you to never have to pay back taxes ever again!
Courtney is the leader/instructor for the Streamline Those Benjamin's workshop AND is the founder of Homeroom!
She has worked in a myriad of different industries. Currently, she works as a business consultant for creative entrepreneurs. Her passion for business came after working through many of the struggles small business owners face: taxes, marketing, pricing, organization ...the list could go on. She founded Homeroom while pursuing her MBA and seeing a gaping hole of business resources for creatives. In a previous life/career, she worked in a behavioral neuroscience lab at OHSU where she focused on stats and data analysis. Like many of you, she worked really hard to be able to quit her day job and run her photography business full-time.
All of this has culminated in a far too intricate knowledge of business finance, worksheet hacks, the creation of efficient pricing and accounting strategies, and an insider understanding of the creative market (photography in particular).
To run a financially successful creative freelance business, you don't have to know everything about business accounting and finance, but you do have to KNOW YOUR NUMBERS. You don't have to reinvent the wheel, or stream through endless YouTube videos about how to organize charts and categories. You don't have to keep your head in the sand hoping that it will all balance out come tax season. YOU DON'T HAVE TO GUESS! We will help you build the structure ONE TIME so that you can use it again and again for each new year. You can tweak it here and there as your business develops, and you will forever be able to see how your new numbers translate into jobs and annual goals.
In this workshop, we'll walk through your business step-by-step. Creatives will learn how to categorize and organize expenses, identify client offerings, create and implement pricing, and understand the cost of each offering. From here, we will be able to create your ideal/goal scenario to help you achieve your best year yet.
Each day will be a series of lectures, exercises, and work sessions. Below is a list of topics that will be covered each day.
FIRST FULL DAY - Creating Cash Flow
- Categorize personal and business expenses
- Fixed vs. Variable expenses
- Product pricing theories and workbook
- Unique aspects of each creative industry
SECOND FULL DAY - Pricing for Profit
- Breakdown and building of offerings (packages vs. day rate vs. basic coverage)
- Understanding your target market
- Breakdown Cost of Revenue (COR) and margins
- Discuss strategies for budget tracking and accounting throughout the year
THIRD FULL DAY - Yearly Growth
- Overview of tax preperation (1hr Q& A session with professional tax accountant)
- Review annual revenues, costs, and margins
- Review and strategize for taxes
- Understand "breakeven" numbers
- Preparing for the future with forecasts
- Using current number and future projections for strategic business decisions
All 2018 workshops will run M-F. Monday afternoon/evening will be check-in and some introductory material. Friday morning will be additional time for one-on-ones and check-out.
WHY DO YOU NEED TO KNOW THIS?
EXPENSES:
First thing's first: know your expenses. As a business, it's important to be able to account for and anticipate each of your outgoing dollars. Maybe more importantly, how much do you need to get paid? Margarita Mondays ain't cheap, amirite?!
PRICING:
Organizing your expenses and tracking your hours will transfer into strategies of price, cost, and targeting. You will be able to build your pricing and organize what you offer your clients. We've all been in that situation where we nervously send our pricing list because we have next to no confidence in what is listed. This workshop will alleviate your pricing woes. You'll walk away feeling fully confident in your numbers and, more importantly, your value.
ANNUAL OVERVIEW AND TAXES:
Understanding the details behind your offerings is essential to projections and goal setting. By integrating your specific expenses into your custom excel sheet, you will be able to automatically forecast or predict profit for upcoming years. As a business, your goal is to provide great value and maximize profit. This workshop will walk you through how to accomplish just that.
 
Here's the best part, we've created a worksheet that does the hardest parts for you. You'll walk away with a customized budget planning and tracking sheet that you'll be able to update over the years as your expenses and prices increase. It even estimates your taxes so you don't get stuck with a surprise bill come April. Can't you just imagine the relief you'll feel from not fearing the IRS?!
$3,200
In order to allow for and individualized experience, Homeroom workshops are capped at 15 attendees per workshop.
Each workshop will either be held at a kick-ass AirBnb rental, or a killer local resort. Lodging and most meal are included in the pricing. It's best to plan to fly in to the closest large airport, and either rent a car or share a ride to the workshop location.
Once you register for the course, you'll be sent more details about the wheres and whens. You'll also be added to a private FB group where you can find friends to share travel expenses, like car rentals or places to stay if you come in a day early or stay a day late.
Payment plans are available. If you decide you can't or don't want to pay in full, you can:
- pay half down now, and half on day one of the workshop
- pay 1/3 down now, and monthly installments for the next 6 months
PLUS, we have a referral program. If you refer a friend (who tells us that you referred them), you either get $50 in cold hard cash OR $150 towards your workshop fees. Have a bunch of creative friends who can benefit from this workshop? By referring them you could attend for FREE!
For this workshop, we recommend that you have been in business for at least 3 years. Because we build from numbers that you already use (i.e. cost of flyers or thumb drives), it's important that you are fairly familiar with expenses of your business. If you are the gung-ho type, but in the early stages of your business, that's cool too. We'll send you some homework to complete prior to the workshop.
To register, you will be prompted to fill-out a short form. Another form will be e-mailed to all attendees prior to the start of the workshop.
Please e-mail with any questions: courtney@homeroompdx.com